Pharmaceutical Internships 2024
*Applications for the 2024 intake will open in March/April 2024*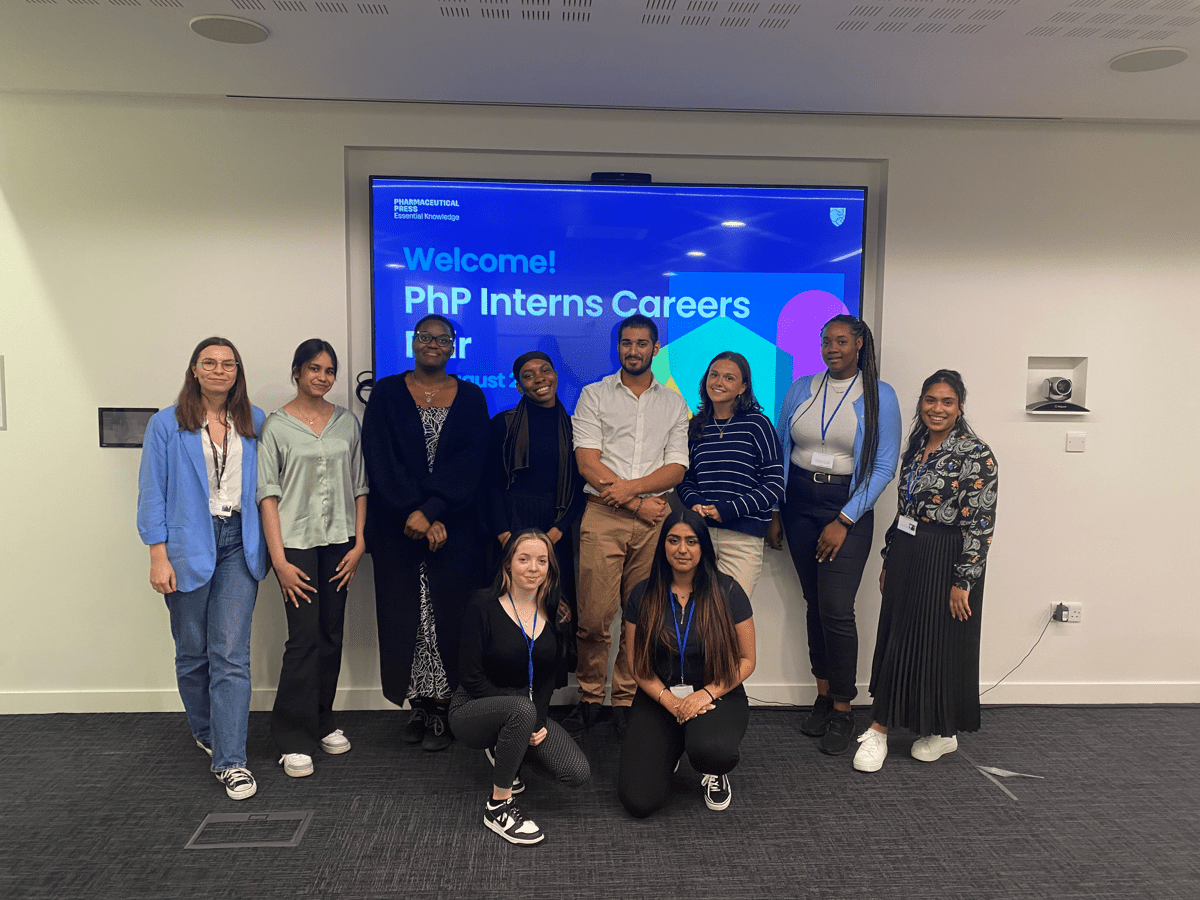 Our interns assist the Pharmaceutical Press (PhP) Editorial team in creating and developing its Major Reference Works (MRW) and British National Formulary content, and contribute to producing various outputs of PhP Editorial.

During the internship, you will:
Undertake the collection and assembly of data;
Undertake checking procedures involved in the production of publications, including proofreading, and other tasks relevant to the quality assurance of PhP outputs.
Here's what our 2023 Interns had to say..
The past 3 months with the editorial team were great. I got to experience the work behind many of the PhP publications. I appreciated that all staff members were willing to answer all your questions about possible pharmacy-related career paths, which was quite useful as I am going through the oriel process. I would recommend this internship to all pharmacy students that want to experience something different from the usual pharmacy placements.

Iza Iredia

PhP Intern

I was able to discover what a wide range of tasks are completed behind the scenes! I was able to see what hard work and dedication goes behind the release of the BNF. I would highly recommend to anyone who is interested! Thanks again for everything!

Bleona Murani

PhP Intern

I had loads of fun working with the PhP team at the RPS, especially the Science and Therapeutics team, who were extremely warm and welcoming. I have been able to explore different ways to apply my degree. It was great to meet so many different people with different backgrounds. I would recommend this internship to anyone that is interested in the wider role a pharmacist could have.

Merlyn Nithyanathan

PhP Intern
Representing a recruitment agency?
Only agencies on our preferred supplier list (PSL) can provide us with CVs requested by our in-house recruitment team.
Consequently, we don't accept any speculative CVs from agencies who aren't on our PSL.